A few years back a bunch of us got into an argument about whether bitch or cunt is more derogatory towards women. That was fun. And led to this awesome drunken idea: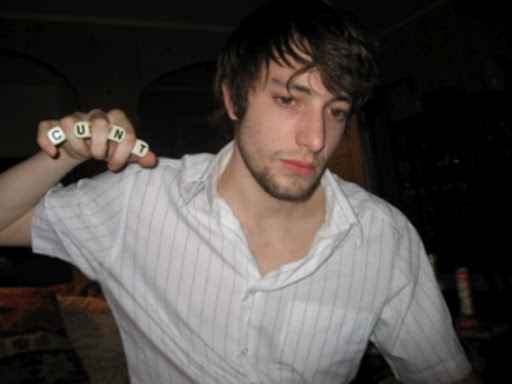 Now apparently the youngsters (I seriously just typed "cuntsters"...) at the Harvey Milk School have sort of reclaimed the word cunt for themselves and turned into the best fucking slang I have ever heard. Pay attention here, Cunt = cool, awesome, excellent, etc. As in, "Gee, blowing Peeps up in the microwave is CUNTY!" Or perhaps, "Roger, you're so CUNTY, would you like to go to prom?" Or even, "Damn son! That jacket is CUNT!" As the dude who works at the Milk school and also wrote the article says,
I wish I lived in a world where cunt
only
meant beautiful. But at least I get to visit that world occasionally. And damn is it cunty.